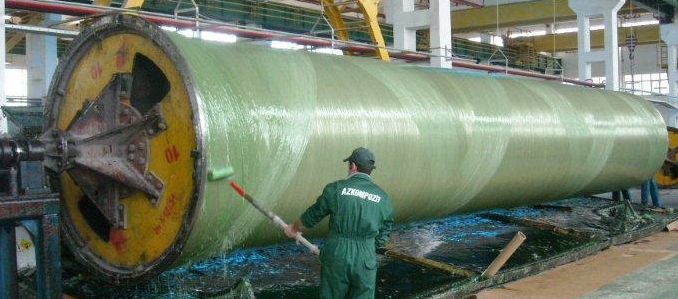 For filament winding we recommend the following products:
Prosolve Pro Wipes
Prosolve Pro Wipes are used for spot cleaning hands on the fly. Eliminates the use of solvents for hand cleaning and will remove absolutely anything from hands immediately.
Prosolve Pro Strip
Prosolve Pro Strip can be used for situations where you have gelled and cured resin on tools, machinery, guides, etc. thought to be ruined. This will drastically reduce replacement part cost and downtime due to repairs.
Prosolve Tool Cleaner
Prosolve Tool Cleaner is used to remove uncured resin from guides, tools, machinery parts, flushing resin lines, etc. Our workhorse formula for cleaning resin from rollers, tolls, flushing, resin guns (internal or external mix). Prosolve Tool Cleaner is used in conjunction with our workstation to help facilitate maximum efficiency, cost savings and elimination of hazardous waste
Tool cleaner can be used multiple times. Once resin is cleaned, it will fall out of the solution to the bottom of the workstation. This flocked material can then be separated by simply decanting the liquid Tool Cleaner from the top. The product that remains in the capture container is comprised of resin and any fillers and pigments being used. Once removed this can then be left to polymerize in a heated container and subsequently disposed of as a solid waste.
For more efficient use in cleaning guides, pipes, tools, etc. we highly recommend our agitating machine to facilitate fast efficient cleaning by adding impingement to the process. This greatly reduces labor and usually only takes 5-10 minutes for superior results. While being able to clean several parts at once.